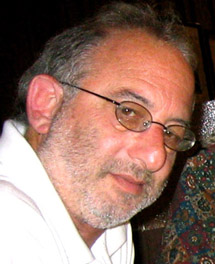 Al 'One-Eye' Edelist
voices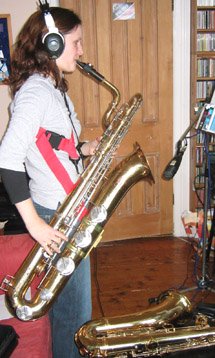 Rebecca Phipps
tenor and baritone saxes
RC: When One-Eye rang from LA to say he fancied doing Robert's Box in a rock'n'roll rhythm, and growled a dotted bassline down the 'phone, it sounded like an interesting challenge. My briskly-cobbled-together demo arrangement went out by mp3 the same afternoon.
Soon One-Eye recorded his own vocal – a very 'free' reading of my proposal – in LA. Meanwhile I wrote charts based on my synth reed-busking: thanks to Ellice (two altos) and Becci (six tenors / three baritones) for making sense of notes that real saxophones had never been expected to play.
The demo included some terrible falsetto BVs (I'm no Roy Wood) but One-Eye admired the feel and pressed me not to re-record them. 'Twas a dream, bumping into two amenable Americans who were able to replicate that feel and sing in tune, at the end of a party; we'd credit Kat and J-Lou in full if they'd revealed their surnames.
We did retain the original demo's bass and 'drums' (mostly an old rhythm-machine preset), and One-Eye insisted on some organ, which meant re-doing the piano in verse one (the rest of it still features unwanted grunting and key-rattle, since I'd accidentally left a mic open when recording the original track).
Meanwhile, on a flying visit to Bristol, One-Eye re-did the vocal(s) to the pattern of the demo; Mrs One-Eye sorted out the sax levels by trans-Atlantic call; and so the track was done.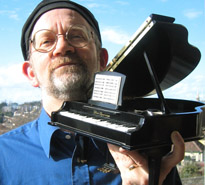 Roland Clare, piano, organ,
bass, percussion programming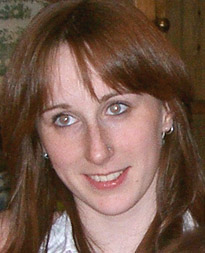 Ellice Dow, alto sax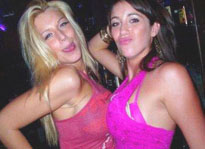 Katrina and J-Lou
backing voices
Piano / bass sounds: RD 600
Organ: Nord Electro 2
Drums: Yamaha DD 11
Mic: Sennheiser 421
Recorded using Cakewalk 9, Adobe Audition, Delta 66 M
audio sound-card – no MIDI
Tenor sax: Yanigasawa, with Lawton mouthpiece
and Rico Jazz select reeds.
Baritone sax: Keilwerth (1940) with Berg Larsen mouthpiece
and Rico Royal reeds.
Alto sax: Yamaha (YAS 275) with Yamaha 4C mouthpiece
and Rico Royal reeds