Alan Garmonsway – keyboards, bass guitar, 12-string guitar, backing voices, drums
Anne Cunningham – lead and backing voices
This is an updated recording of the track from a couple of years back. My Roland VS-2480 recorder used all 24 digital tracks, mainly due to stereo recording of pianos, synths and drums. We tried to get a more 'folky' feel to the first part of the song, but couldn't resist the trademark organ background picking out counter-riffs to the vocals. On the reprise, I started to add waves and steel drums, so along with the six-part vocals, it started to sound a bit Caribbean…bring on the longboats!
As with Long Gone Geek, everything is recorded in real time, one instrument at a time, but unlike LGG, I have now graduated to Roland V-Drums instead of the finger-pads! Two years on from the original recording, Anne's voice continues to give a natural feel to complement the instruments. Post-recording activities consisted of the usual mix-down, effects & mastering etc.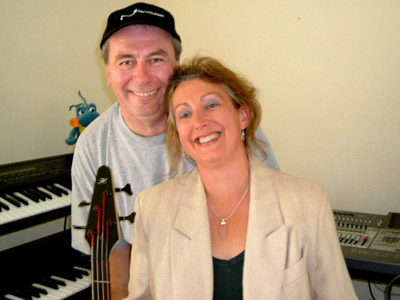 Recorded, mixed and mastered by Alan Garmonsway in Thame, Oxfordshire, UK