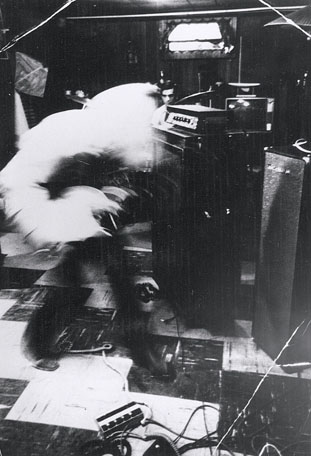 Tom Usher, voice
Gary Shepard, all instruments
GS: I always loved the rawness of the original, including Trowerís gritty vocals, but I was never crazy about the guitar tone in it and felt the whole song lacked meat and substance. Redressing that in my version has been the primary mission. I also had this crazy idea of mixing in some surprises, such as adding a couple of hints of Beethoven and the passage from Glimpses of Nirvana between verses (what was I was thinking!). This was all recorded in real time over a two-night interval with me playing all the parts into my then 8-track digital recorder. The toughest part actually was timing my finger 'drums' during the crescendos.
Tom Usher, a super nice guy, didnít know a thing about Procol Harum. He was also going through a separation and, bless his heart, was not in a good mood the day we recorded his vocals. I begged and coerced him, telling him how cathartic it might prove to just do it and let it wail out; let out all his pent-up angst for the world to hear. Wail out, he did. We recorded him in one of my exam rooms (Iím an eye-doctor by day) after-hours, and he nearly wept when it was all over. It was a truly moving experience for us both and a great performance by Tom. To this day he has not heard Procolís version of this song.
Shure SM 58 microphone, Paul Reed Smith guitar, Roland Cube 60 guitar amp
Boss BR-1180 digital recorder, Yamaha Motif ES-8 keyboard, Ibanez bass guitar