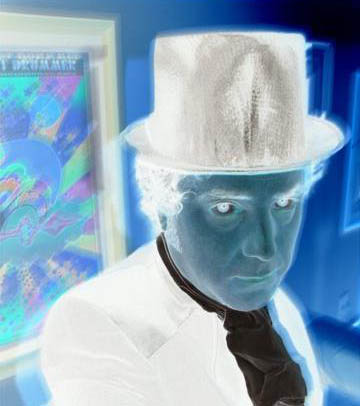 Vincent Priceless: lead and backing vocals,
electric guitar, 8-string bass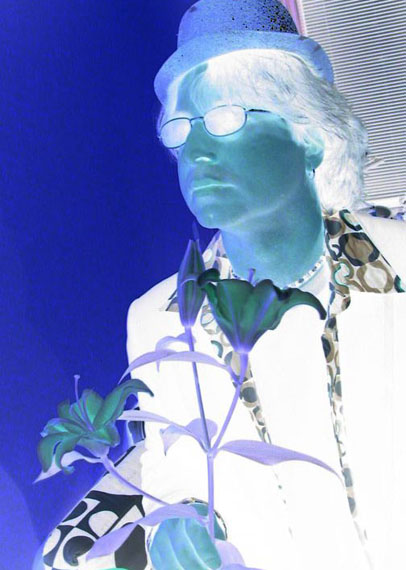 The Curious: drums, percussion,
5-string bass, electric and acoustic guitars,
keyboards, backing vocals, programming
Special guest appearance sample by none other
than Mr Brooker himself! Hey!
For BJ – we miss you an awful lot!
Priceless Bacon reflections: The choice was an easy one for me: Bringing Home the Bacon is all about BJ Wilson's unique percussive style. He is the essence of a musical drummer, an intuitive player with few peers; understated, insofar as he is a part of a greater musical scheme (the band), yet a cornerstone in the Procol Harum sound, a percussionist in the classical sense of the word. Aside from being one of my fave Procol tunes, Bacon is another high-water mark in the résumé of Mr Wilson, a perfect example of how he could take what is basically a cranked-up non-traditional blues progression (with no chorus!) and subtly shake it up into something you've never heard before (see also Whisky Train, Simple Sister, Power Failure etc., etc.). Also Bacon is another 'hall of fame' example of Wilson's seemingly limitless way of yet-again reinventing that most unimaginative and oft-forgotten of 'instruments', the cow bell!
Once it was decided that we were going to cover this tune, we found at first that it was rather like trying to reinvent the wheel. Early on, we hit upon the idea of attempting to incorporate the highly-stylised vocals of such 60s icons as The Association and The Fifth Dimension to sort of 'mirror' or complement the organ melody, and pepper the piece with a bit of psychedelic nostalgia. We also wanted to create a sense of space via an ambient, down-tempo chill verse with a pinch of raga, and then follow-up with a more straightforward 4/4 verse just to mix it up rhythmically and add drama to the way the arrangement evolves. We decided that to deviate from the original groove altogether would be nothing short of sacrilege, so the tune constantly accelerates towards the final crescendo, which is hopefully as faithful to the power and fury of the original as we could make it. With tongue planted firmly in cheek, we orchestrated an early-morning showdown between sizzling bacon and the moody baby who sits in judgment, bawling all the way thru breakfast – 'slobbering, goo-faced, mean' indeed! Procoholics will also note the recurring and familiar voice of 'the maestro' as sampled directly from the original recording, and added here in an attempt to – dare I say – 'anchor' us while navigating the brave new uncharted waters of this arrangement!
Once the telephone pre-production powwows were finished and recording of our musical vision actually started, we worked fast: Tom essentially mapped-out the entire arrangement, laid down the basic (live) drums, bass, lead and rhythm guitars and keyboard tracks in a matter of days at his digital studio in Soho. I 'flew in' from the Isle of Long to do lead and backing vocals with Tom, harness the raw power of the mighty Hagstrom 8-string bass on the middle-eight bits, and dust-off the old wah-wah pedal for a few lead guitar embellishments. We had a blast doing this – we only wish we could have done an entire album's-worth of tributes! To quote my bandmate, it was 'Quite Rightly Soho'!
Special thanks to Roland for allowing us the opportunity to contribute to this compilation, and for his support and enthusiasm throughout the process.