Peter Hummers, voice and guitar
Roland Clare, electric piano, organ, bass guitar
PH Apart from the grand sound of Procol, I was always intrigued by power trios (guitar, bass, drums) and my holy trinity in the beginning was Cream (with Clapton as 'God'), the Who (originally an instrumental trio plus singer, in which Pete Townshend was the 'son': cf I'm a Boy, Tattoo, Pictures of Lily etc) and the Jimi Hendrix Experience (Jimi shortly became a 'ghost' indeed).
Then Robin quit Procol and formed a trio! A favorite Robin Trower record (which, along with 'album', is still proper terminology in these days of CDs) is Bridge of Sighs and its title track, full of space and light.
It's a primal, existential blues, well-suited, I thought, to a similar treatment, and when Roland added a wash of keyboards and a rolling bass to my bare acoustic guitar and vocal, he maintained the open space I had envisioned.
RC Though it's rather curious to be collaborating with someone I've never met or spoken to, it was a great pleasure to play some back-up on Peter's track ... once I'd adjusted to Nags Head tuning, which is a half-semitone between the notes on my piano! Peter tells me he tunes low 'in memory of Jimi Hendrix and my aging vocal cords'.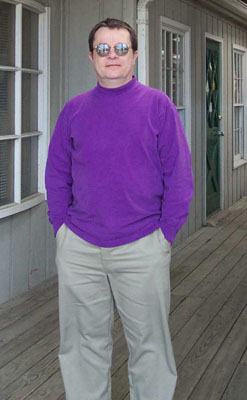 In the USA: second-hand nylon-string guitar (no sticker inside); Antique 'Realistic' (Radio Shack) Highball 600 mic in front of old Macintosh 5500/250; free (Audacity) and demo (sonicWORX Artist Basic) software; coffee by Chock Full o' Nuts
In the UK: Wurlitzer and Hammond sounds all come from the Nord Electro Rack 2, controlled from the Roland RD600; bass guitar is an Aria Pro IIe; recorded in Cakewalk on a domestic PC with M-Audio Delta 66 soundcard, mastered in Adobe Audition