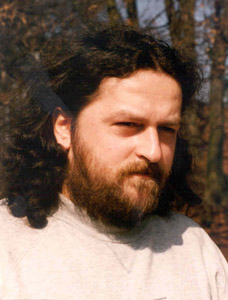 Peter Skorpik, all programming

PS:

when I looked through the track-list of the first Palers' CD I noticed that nearly all my favourite songs were already done. As I was searching for a piece with classical touch and more complicated harmonic structure there was only one track left, a song which attracted me after the first few bars: The Emperor's New Clothes from Procol's latest CD.

The only problem was how to transform Gary's vocal part into an instrumental melody. I knew it couldn't be an instrument whose sound cuts off after every note, or lasts as long as I press the keys. So I was looking for an instrument with a natural fading and found – not the piano – but a Spanish guitar which I felt would perfectly harmonise with the strings.

Besides I had Rodrigo's Concierto de Aranjuez in my mind – isn't that a dignified association?
After having finished the score I looked for classical musicians (and I know a lot of them) to get an adequate recording. But soon the whole project turned out to be too expensive. So I decided to do it all alone just with sampler. At a friend's studio I chose the sampled sounds for each single instrument: Spanish guitar, Hammond, 3 flutes, 3 clarinets, 2 bassoons, 2 horns, 4 trombones, violins, violas, 'celli, contrabasses and kettle-drums.
With the help of a keyboard I entered one instrument after another: next step was to correct some rhythmical inaccuracy, and finally the mixing of the whole piece. All things considered it took us (me and engineer Thomas Thornton) four sessions, twenty hours in total.